*Toddlers are ALWAYS welcome to jump in the park at any time we are open! Minimum Age requirement to jump is 2 years old. **
We love to have the little ones come and jump with us at Altitude!
Toddlers (and their parents!) have a blast at Altitude and we're here to make sure they're safe while doing so.
Toddler Time (age 2-6 years) each weekday from 10:00am - 2:00pm
where parts of our Main Court are section off just for our littlest of jumpers*!
Additionally, for all of our jumpers 6 and under, Toddler Time is a discounted hourly rate of $15/1 hour or $20/2 hours and parents or guardians can join them for only $8 more**! As Toddler Time is already a discounted rate no coupons can be applied to Toddler Time.
* We are still open to the general public during Toddler Time but make every effort to protect our toddlers by keeping older jumpers away from the little ones in our sectioned off area. We will be offering Toddler Time this Summer. However, older kids may be jumping in the park during that time due to Summer vacation & group jumps. We kindly ask that you stay by your little ones sides when there are bigger kids in the park.
Toddler Time is not available on weekends, holidays, or holidays break weeks.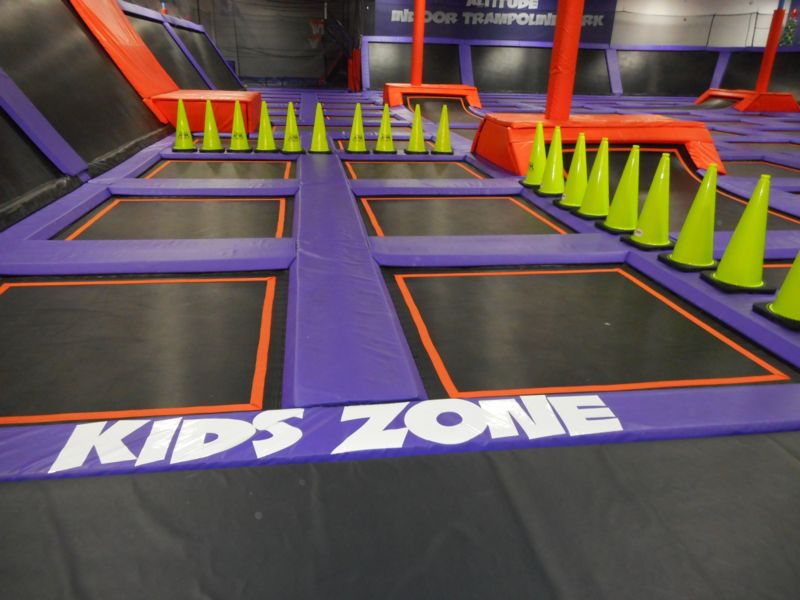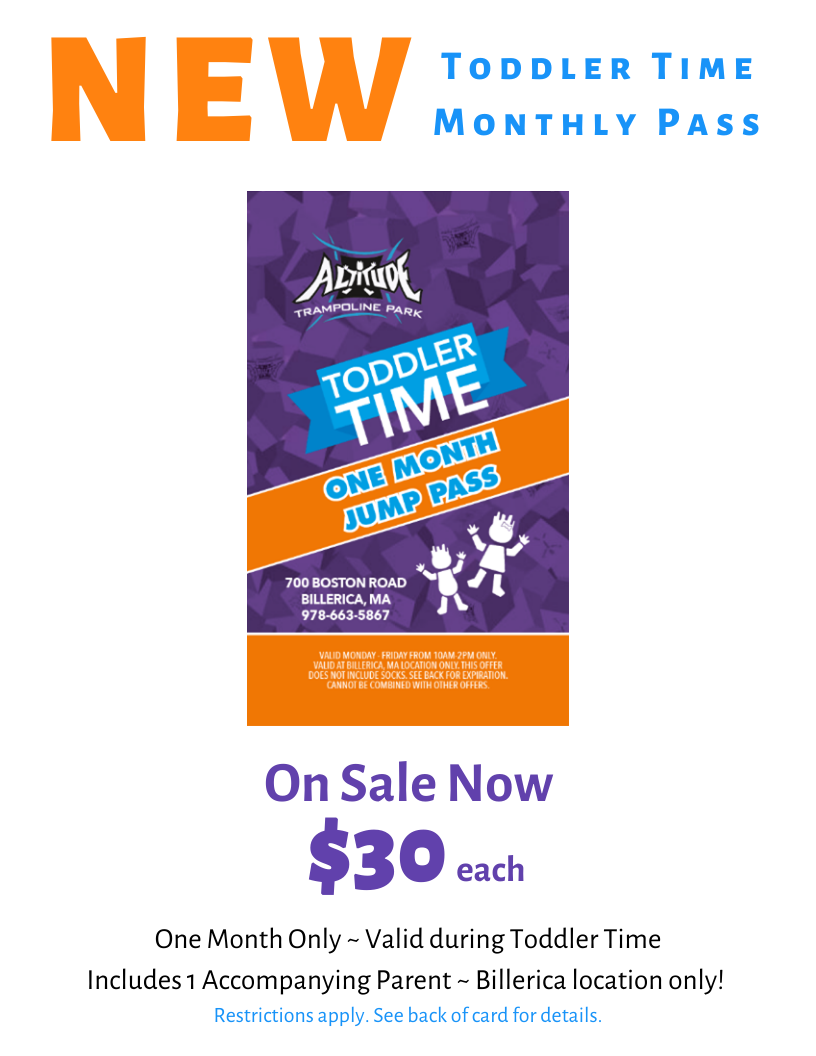 Opening Hours
Monday - Thursday

10:00AM - 8:00PM

Friday

10:00AM - 9:00PM

Saturday

9:00AM - 9:00PM

Sunday

10:00AM - 8:00PM