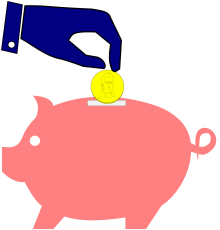 FUNdraise with Altitude!
Let us help you earn money for your School, Sports Team,
Youth Group or Organization.
We have several FUNdraising options available:
FUNdraising Days
Pick a date for your group to come have fun at Altitude.
Promote it well within your Group, on Social Media, in the papers and with flyers.
The better you promote, the better results you will have.
We give you a return on all that come in to support your event!
Savings Passes
We offer both a 6 One-Hour Jump Pass and a 10 One-Hour Jump Pass.
These are perfect for Holiday Gift-giving and are a great value.
These passes can also be sold as a FUNdraiser for your group or organization.
For more information, or to register for any of these options,
please contact
us
at
978-663-5867 or
sales@AltitudeParkMA.com
All options require registration or booking prior to the event to be eligible to earn funds. A portion of your events' revenue will be given back to your organization or group.
Please note: These options are only available as a Group/Organization – not for individual sales.
Opening Hours
Monday - Thursday

10:00AM - 8:00PM

Friday

10:00AM - 9:00PM

Saturday

9:00AM - 9:00PM

Sunday

10:00AM - 8:00PM